Our miracle grandson is TWO today! 
Camden Scott "Diesel" was born two years ago today in spite of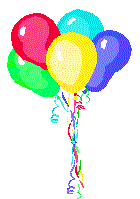 the fact that his mama had only a two per cent chance of getting pregnant.  His daddy has a few more tidbits to add to this subject, but we'll forego that. 
Camden meets his big sister for the first time.  "So that's the person attached to that little voice I've been hearing ever since my ears developed."  The common statement by everyone that saw Camden:  "If he grows into those hands and feet, he will be a BIG boy!" followed by: "Is there a hint of red in his hair????"
Finally, Nonna gets her hands on her new grandson who is "wonderfully and fearfully made."
Camden, a few weeks old, with his mama, Leslie, (who, by the way, now feels that all is right with the world since they have a son in the nest with their daughter.)
We are just so blessed to have our little red headed boy in the family.  
 This is the baby of our entire family.  We're all (except for his Aunt Nae-Nae) trying not to spoil him too terribly, but it's tough.  I mean, really.... look at that face.
  The closer he got to TWO, the harder it has become to keep up with him.  He doesn't have much time at all to stop and pose for a picture... are you kidding me... got things to do and places to go.  "Ohhhh, look what I found just laying here in a basket!" 
The weird angle is because Camden was on the move when his mama was trying to take this picture.  Isn't that a beautiful head of red hair?!  There's no freckles yet, but you just know they're hiding under that flawless skin waiting to start peeking out.  Time will tell.  (Nonna loves freckles!) 
He will sit still with daddy and big sis, Emma, for a few seconds, though.
 He does get tired though and daddy's shoulder is a great place to rest. (He really is this adorable.)
Did I mention that Camden is eating his family out of house and home?  After all, "I am going to be a BIG boy." (He really is this CUTE!)
  Camden and family went to visit his great-grandmother, Mama Trudy, in November.  She got so tickled at him saying, "cheese! cheese!"  After the photo shoot Diesel came up "missing" and was found in the Mama Trudy's bathroom watching the toilet paper unroll into a heap on the floor.  He's also a master door and drawer opener.  It's discovery time for our Diesel. 
They just don't come any sweeter.
The now-famous Diesel Pose.
So, our precious Camden, we can't wait to see how much you grow and learn on your way to THREE.... but take your time........
and have a really special fun time TODAY. 
WE LOVE YOU VERY MUCH!!
Nonnie & Poppa Doppy